Up and coming...
10 - 18 Oct 2015
Silo 6, Wynyard Quarter
Meeting of the Mountains symbolizes the special and unique volcanic landscape that is Auckland City. These structures are abstract representations of the mountains we see before us, laid out in arrangements which promote intrigue, exploration and wonder. As individual objects they naturally provide a place of rest and retreat from the sun, but in an arrangement of many they also offer a space for people to gather and converse, much like how Auckland's landscape has done this for the vibrant growing city.
Artists: Leon Kipa, Kennedy Brown, Edward Fuller & Ron Crummer
Past events
19 Sep 2015
Don't miss Leon talking about the latest Dragonbox project.
Doors open 5:30pm, starts at 6pm.
St Paul Street Gallery, AUT.
Dragonbox is an initiative to bring together designers and makers of the same ethos; a time and a place to discuss, advise, share and action 3D design...more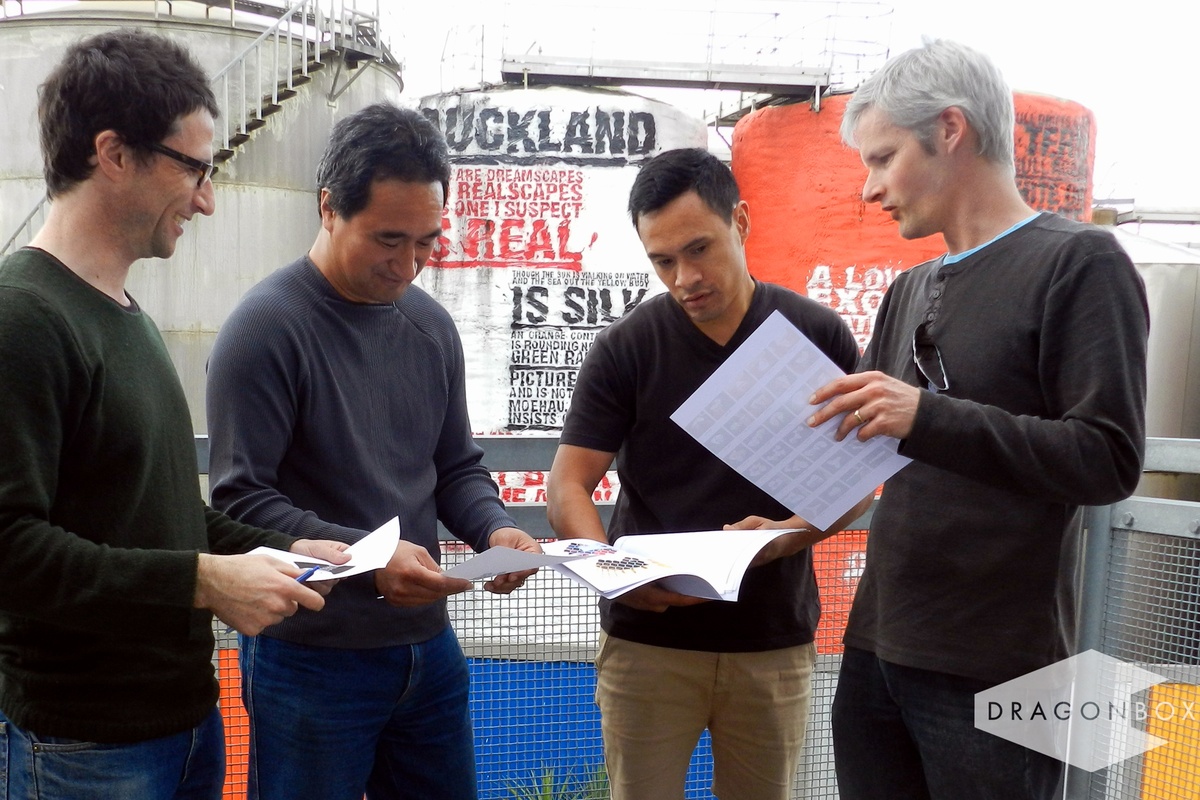 Oct 2014
Image source: STUDIO HOME
Mar 2014
Adidas alive with pride - Chiefs
Limited edition artwork for the 2014 Chiefs jersey.
Out of the box Exhibition
Feb 2014
Allpress Gallery
8 Drake Street, Freemans bay, Auckland
Opening - 5:30pm, Monday 24 February 2014




2011


A collection of authentic Maori designs representing indigenous Aotearoa, New Zealand. Six designers from Nga Aho and Ngati Toa have created designs calling key cultural traditions to the stage of the Rugby World Cup 2011.

Oma Rugby Man »
Taniwha »






Sep - Oct 2011


A showcase of some of New Zealand's most talented Māori artists






Oct 2011


This event allows the general public to view and buy the best contemporary Maori, New Zealand, Australian, Indigenous and Pacific Art that New Zealand has to offer.

Official release of Hei Tiki






Mar 2011


An exhibiton of works at the House of Taonga Salon by Leon Kipa and HOne Manukau






Aug 2009


Episode 10 - Leon Kipa
9.30pm, Tue 11 August 09



Art Documentary about Tu the Toy design on Maori TV.
Jul 2009
Host:
Te Puni Kokiri
Time:
10am - 4pm, Fri 3 July 09
9:30am - 4pm, Sat 4 July 09
9:30am - 4pm, Sun 5 July 09
Location:
ASB Showgrounds, Greenlane
A 3-day celebration of Maori creativity, enterprise and essence Music, dance, art, carving, ta moko, craft stalls, food stalls.
May 2008
ASULT on HERTAGE
TU the Toy was first released at the exhibition.
'ASULT on Hertitage'at 208 K'rd at Te Karanga Gallery.
Initially the handmade version is supplied, but the mass produced version will be available at a later date.